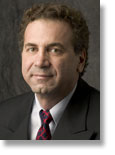 Joe Fala, President
Mr. Fala has over 25 years of experience in both R&D and Engineering, starting as Senior Engineer at Systron Donner's Microwave Test Equipment Division. He also served as manager of Hardware Engineering at Loral Electro Optical Systems. Prior to founding Sanjole, Mr. Fala held several positions at Spirent Communications, including director of Hardware, director of New Products, and most recently, president of their Optical Division. Mr. Fala holds several patents in Microwave, Sonar, and also a patent pending in 40Gbit jitter generation and analysis. Mr. Fala received his Bachelor's Degrees in Mathematics and Biology, and was candidate for Master's Degree in Biomedical Engineering at Drexel University in Pennsylvania.
Contact Joe Fala via email.
---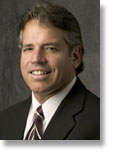 John Loia, Vice President Sales
Mr. Loia has over 20 years of telecom test equipment experience selling to all facets of chip manufacturers, network equipment manufacturers and service providers. His knowledge of the test industry includes tenure at industry leaders such as Spirent Communications, TTC and Hekimian. In addition to being VP of Sales for over 8 years at Spirent Communications, John's most recent endeavor was with WiFi mesh equipment manufacturer, Firetide, where he was VP of worldwide sales. John holds a BSEE from Penn State University.
Contact John Loia via email.
---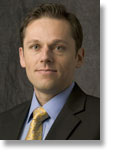 Dr. Xavier Leleu, Vice President Technology
Prior to joining Sanjole, Dr. Leleu was Chief Technology Officer at Spirent Communications' Optical Division, where he led the hardware and applications of the 40Gbit Packet, SONET, and BER tester. Dr. Leleu received his General Engineering degree from the Ecole Polytechnique (Paris, France), and later received his PhD in Mathematics from the University of Marseilles (France).
Contact Dr. Xavier Leleu via email.
---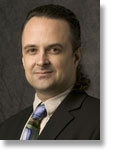 Sandy Burusco, Vice President Engineering
Sandy Burusco is Vice President of Engineering for Sanjole. In addition to over 15 years of experience with several commercial software companies including Sony Entertainment, Activision and Midway, Sandy has also held positions at JPL and several defense companies including Loral EOS. While at Spirent, he served as director of Software Development of the 40 GBit Packet, SONET and BER tester. His background includes hardware and software design as well as engineering management. He holds Bachelor of Science in Electrical Engineering from University of Southern California.
Contact Sandy Burusco via email.
---
Dr. Mike Hilden, Director of Research
Dr. Hugh M. Hilden is a full professor in the Mathematics Department of the University of Hawaii. He is co-holder of five patents, and a former consultant for Kodak on error correction systems for the storage of information on optical disks using RLL codes. Dr. Hilden holds a Masters in Electrical Engineering from UH and a PhD in mathematics from Stevens Institute of Technology. Dr. Hilden has published a book and many papers in renowned journals and has been invited by many prestigious institutions. Particularly he is known for the proof of a representation theorem in analysis, his work in branched coverings and representation of groups in SL2C. Most recently, Dr. Hilden was a consultant for high speed algorithms at Spirent Communications' Adtech and Optical divisions.
Contact Dr. Mike Hilden via email.
---
Joe Shakibai, Production Manager
Mr. Shakibai has over 25 years of experience in Quality, Production, Mechanical, and Engineering Services, starting 1978 as Quality engineer, then Production, and Senior Mechanical Engineer at Kratos Aviation. From 1983 to 2002 Mr. Shakibai has held several positions as Mechanical Engineering Manager, and Engineering services Manager at VG Systems, Micom Systems, Tandon Corp., 3D Systems, NBase Communication, and Zuma Networks Systems. Mr. Shakibai recently worked as a consultant for Spirent Communications. Mr. Shakibai received his Bachelor's Degree in Physics and Mechanical Engineering, and Master's Degree in System Engineering at West Coast University in Los Angeles.
Contact Joe Shakibai via email.