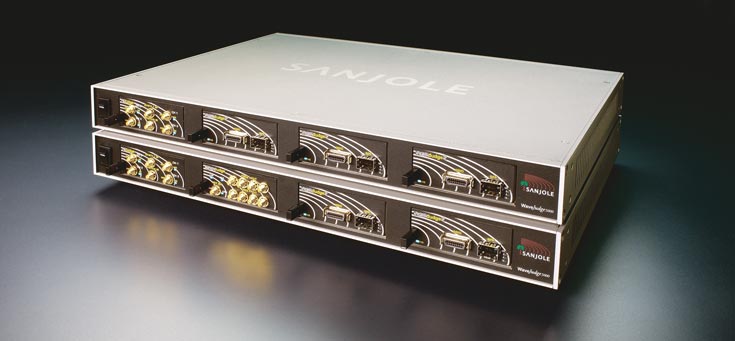 Whether you are developing, certifying or implementing LTE or WiMAX technology, troubleshooting functional and interoperability issues can be a challenge.
It can be difficult to determine what messages were sent, what events occurred, and the timing of those messages and events. Diagnosing the root causes of problems between layers often takes hours, days or even weeks. This results in delays in certification, late deployment, reduced credibility, added costs and lost revenue.
Use the WaveJudge 5000 to:
Identify & analyze
DL Assignment and UL grant analysis
Scheduling errors
DL/UL timing offsets
Resource block assignments
Subcarrier energy usage
L1–L3 usage
MIMO type and rank comparison
MIMO decodes
Handover issues
Synchronization and reference signal errors
Network entry failures
Solve
Interference questions
Cell synchronization
Mobile to cell miscommunication
Optimization and efficiency issues
Finger pointing / engineering confusion
Deployment delays
The breakthrough
Sanjole's WaveJudge 5000 provides more information than any other tool about all aspects of wireless communications particularly upper layers through PHY activity.
Using the WaveJudge, you'll be able to:
Understand the interactions between the mobile station or user equipment and the base station at all layers
Identify complex issues that cause interoperability problems
Improve the performance of the overall wireless connection
Verify base station behavior from an over-the-air interface, including complex antennae and modulation schemes
Evaluate the impact on performance of MIMO, beamforming and scheduling
Capture wireless conditions in the field for replay in the lab
Accurately identify anomalies that effect throughput and delay
From the beginning, Sanjole has delivered solutions that collapse troubleshooting from days to minutes. Building on the power of the capabilities of the WaveJudge/IntelliJudge product line, the WaveJudge 5000 now also enables you to customize your troubleshooting platform to address demanding and evolving challenges with greater ease and efficiency.
The WaveJudge 5000 is the essential test and measurement tool for effective LTE and WiMAX troubleshooting and optimization.
The power of the WaveJudge 5000 platform: Module-based architecture
By moving from a single-use box to a modular system, the WaveJudge 5000 moves the components of the system from fixed motherboards and daughterboards to a selection of modules (cards) that can be installed in or removed from chassis slots as the application requires.
The WaveJudge 5000 uses a proprietary, purpose-built, modular architecture that is much more targeted and cost-effective than a one-size-fits-all standard platform, allowing you to maximize the coverage of your testing budget.
Not only does this modularity give you the ultimate flexibility in customizing a test solution targeted to your specific situation, but it also provides the scalability to expand the solution in terms of ports or memory as your needs change. For large-scale testing up to 64 chassis can be daisy-chained to house up to 256 modules.
In addition, port synchronization is built into the architecture, increasing ease of use and decreasing time to test.
Four independent configurable ports per module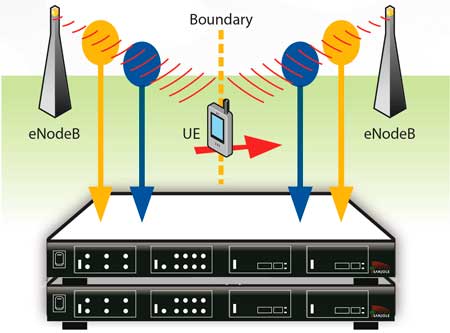 The WaveJudge 5000 architecture supports four independent ports per module. Each can be configured as either a receive (RX) or transmit (TX) port, allows accurate reception of DL/UL signals with a wide range of power levels, and has its own radio and internal resources.
In addition, the ports can be driven either from the same or from separate low-noise highly accurate oven-controlled crystal oscillators (OCXOs), providing maximum flexibility in test configurations requiring multiple ports, such as:
Tower handover
Multiple-input multiple-output (MIMO) solutions including transmit diversity, spatial multiplexing, and UL Collaborative with rank measurements
Co-channel interference across multiple sectors
Support for 400 MHz to 6 GHz
If you are developing systems for multiple markets, you will appreciate the wide range of frequencies supported by the WaveJudge 5000.
This capability allows you to leverage your testing investment to cover multiple spectrum bands, including the 2.3 GHz band opened in the US in 1997, the 2.5 GHz band, the 3.5 GHz band opened up from satellite operators, and the 700 MHz spectrum for released from television broadcasting.
Superior dynamic range and sensitivity
The WaveJudge accepts a wide range of power levels for each spectrum. This means you no longer have to adjust your system to accommodate the test tool. If the system under test has a strong (or weak) signal, the WaveJudge adjusts to accurately and reliably read the signal.
Buffer or streaming capture
The IntelliJudge2 modules share dynamic RAM for short captures of seconds or minutes depending on your module arrangement, while StoraJudge SSD modules store hours of IQ capture. This flexibility addresses your application requirements without breaking your budget.
Keeping up with PHY
To test leading-edge technology, analyzers must be able to keep up with frequent changes in PHY specifications. Because of this, the WaveJudge defines the PHY in software rather than hardware enabling you to quickly customize the LTE or WiMAX PHY to meet specifications.
Configuring and managing tests
The WaveJudge 5000 is controlled by a laptop or desktop PC running WaveJudge 5000 software connected to the test network via an Ethernet port. The user-friendly software control package, with its strong visual emphasis, greatly simplifies test set up and provides quick graphic confirmation of the test configuration. This feature is very valuable when dealing with complex scenarios.
More ports to test higher-order MIMO
The WaveJudge 5000 can support up to 32 truly synchronized ports in each coherent set. Test 8×4, 8×2, or 4×4 MIMO configurations and incorporate multiple layers beyond the current two-layer scheme. For large-scale testing, up to 64 chassis (up to 256 modules) can be daisy-chained per system.
More bandwidth to test carrier aggregation
The WaveJudge 5000 can support up to five instances of CA with 40 MHz channels.
Need more memory for data capture to troubleshoot timing or functionality? The WaveJudge 5000 RAM and SSD memory can store hours of IQ data, with flexible configuration options for tracking long-term trends or to isolate intermittent anomalies. Depending on your application, IQ captures can be invaluable in recreating the wireless channel and providing in depth physical analysis.
Perform tests on large numbers of sample-and phase-locked antennae
The WaveJudge 5000 ports are truly synchronized, allowing you to avoid time-consuming tangents such as troubleshooting alignment issues between devices.
Need to detect and eliminate transient errors regardless of the layer in which they occur? The WaveJudge 5000 helps you isolate problem areas by taking advantage of real-time triggering on lower and upper layer events, errors, messages, and message content.
Other advanced features include programmable frequency, useful when developing systems for multiple markets; an internal system-wide master clock to ensure proper sample count and timestamp alignment regardless of module or chassis density and configuration; and the latest in DSP cores, FPGA density, and technology-specific accelerators, to power through real-time testing.
Competence & confidence today & tomorrow
As wireless technology marches forward to 5G, technologies such as carrier aggregation, higher-order MIMO, coordinated multipoint, and beamforming arise to meet the ever-increasing demand for speed, quality, and reliability in wireless communications. The WaveJudge 5000 modular platform provides the flexibility and scalability needed to enable coverage of current RF profiles of LTE networks, while giving users the adaptability and readiness for evolving spectrum.
As the ultimate authority in wireless troubleshooting, the WaveJudge 5000 is clearly the must-have tool for success in troubleshooting and solving current and evolving wireless development and deployment issues.
.
---
Related Information
The WaveJudge Wireless Test System
Testing LTE Technology
Testing 5G
Testing C-V2X
Testing WiMAX Technology