With the adoption of 5G NR as the worldwide 5G standard, developers and service providers are now tasked with finding appropriate and effective wireless test tools to enable first-to-market success.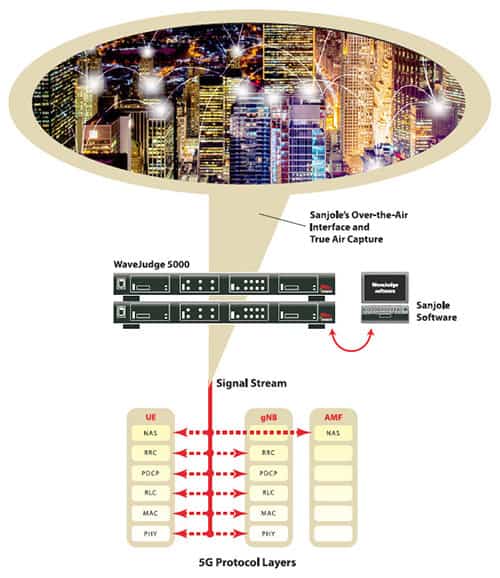 The Sanjole WaveJudge has been a solid over-the-air test solution for emerging wireless technologies and continues to prove its worth with its new 5G module.
This is the first over-the-air 5G monitoring solution to give you visibility into the interaction between protocol and physical layers in wireless transmissions. Using high-speed programmable hardware for in-the-field updates, the module ensures scalability and investment protection by operating as a plug-in component for the industry-leading, full-featured WaveJudge 5000 platform. It eliminates the need to rely on unproven single function 5G test systems that lack the comprehensive and multi-functional test architecture of the WaveJudge platform hardware, software and user interface.
Get the 5G Wireless Network Testing brochure